Bringing value and quality to your supply chain is our priority. That is why we have become an Authorised Economic Operator in the broadest level.
By entrusting your logistics operations to a company with a long history and multiple quality certifications, you will improve the efficiency of your transport and reduce costs, both in terms of real estate and human resources.
At Grupo Maritima Sureste we have been freight forwarders for more than 40 years. We constantly strive to improve the quality of our services, and we prove it by holding several ISO quality certificates.
Over the years we have specialised in international logistics operations, as well as extending our services to more types of goods.
Having a warehousing, transport and customs services company as a logistics partner, certified as an authorised economic operator, results in an improvement in the efficiency of the distribution chain.
Let us know what your business is about and we will help you define the best logistics strategy.
Authorised Economic Operator A.E.O.F.
For the greater benefit of our clients in their international logistics operations, we have the Authorised Economic Operator (A.E.O.) certificate at its broadest level (A.E.O.F.).
This certificate, granted by the Customs Dependencies service of the A.E.A.T. ensures that our company meets the most rigorous criteria in information systems management, merchandise security, compliance with customs regulations and economic-financial management.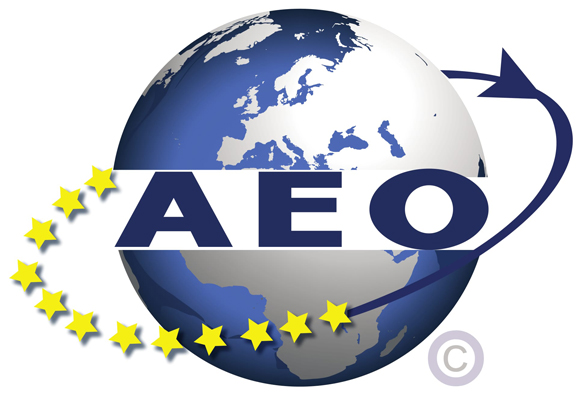 The recognition as Authorized Economic Operator provides numerous advantages such as the reduction of physical and documentary controls in Spanish customs, guaranteeing security and protection throughout the logistics circuit.
ISO 9001
For those companies in which quality is one of their priorities, subcontracting services sometimes becomes a difficult task.
For this reason, these companies make use of one of the indicators that demonstrates, supervised by an accrediting agent, that the company is certified to meet the needs of its clients in terms of both capacity and quality.
The continuous improvement of the quality of our services is one of the fundamental pillars of the organization and since the implementation of ISO 9001, work methodologies and company communication have been improved, which has helped to reinforce the image facing our customers.
ISO 14001
Likewise, in Marítima Sureste we have a great commitment with the environment and thanks to the implementation of the environmental management system ISO 14001 and the acceptance of the Commitment to Sustainable Development of the Region of Murcia, we have optimized the management of resources and waste.