Your goods, from origin to destination, without setbacks.
Manage the road transport of your goods in a single call from the peace and quiet of your office.
By delegating the transport of goods by lorry to us, you will have a professional at your side to advise you, advise you and keep you up to date at all times. You only have to tell us the place of loading and unloading, and we will do the rest.
Your goods will be handled and loaded in the safest way to ensure a smooth journey. We have been doing this for 44 years. Regardless of the type of goods, we ensure delivery in optimum condition and on time.
If you would like us to quote you for our services, leave us your details and we will contact you:
Types of Road Freight Services
In the road transport modality, we carry out operations with almost any type of goods, both for companies and for the end customer.
Special cargo transport of oversized goods.
Transport of chemical products and dangerous goods (ADR).
Transport of temperature-controlled goods in refrigerated trucks.
Transport of liquids or powders in tanks.
Road – Rail intermodal transport.
Road – Sea intermodal transport.
Partial LTL transport in consignments or half loads.
Groupage of industrial parcels, pallets or non-palletised goods.
Transport of industrial waste.
Transport of bulk goods.
Express service for urgent shipments.

In addition to full load and part load or groupage transport, we offer related services to improve delivery:
Loading and unloading of goods.
Palletizing
Transshipment of goods and cross-docking.
Exceptional transport of oversized cargo such as modular houses or infrastructure for renewable energies.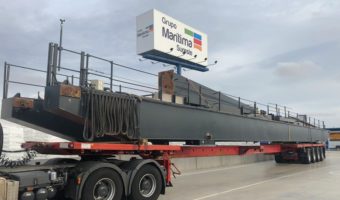 Service for the safe transport of dangerous goods by road in accordance with ADR recommendations.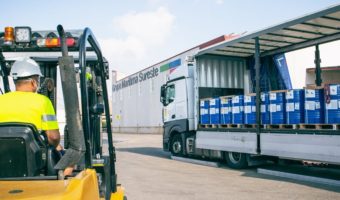 International road freight transport service with high availability of vehicles and dates.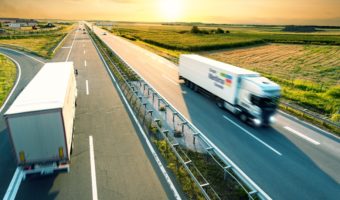 Types of Road Transport
Depending on the type of cargo being transported, each operation has different requirements.
For example, the precautionary measures taken in the transport of dangerous goods are not the same as those taken in the case of special loads or when transporting goods that require a sub-zero temperature.
At Maritima Sureste we are aware of this, which is why our catalogue of truck services specialises in different types of transport, covering various scenarios of loading, unloading, handling and relevant authorisations.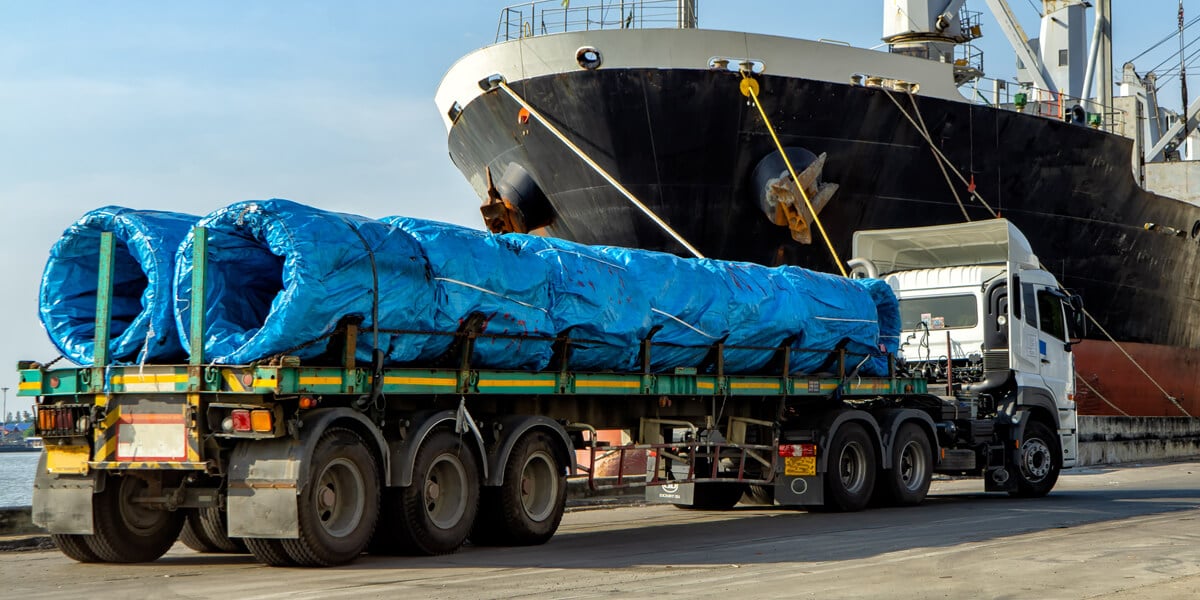 We guarantee you different road transport services:
General Transport
The transport of dry goods or general cargo does not require any particular handling or treatment.
Unlike bulk or tank transport, this type of goods is usually palletised to facilitate loading and unloading of the vehicle.
Break bulk cargo is cargo that is transported unconsolidated, such as packages, boxes or sacks with their own packaging. Unit loads are goods that travel in groups of pallets.
Transport of Special Cargo
Heavy or oversized cargo requires the availability of suitable transport to transport it, whether it is machinery, industrial or construction elements.
Normally, in this circumstance it is essential to use special machinery for handling, loading and unloading, such as large tonnage machinery or cranes.
At Maritima Sureste we have qualified personnel, the relevant authorisations and the best vehicles for this service.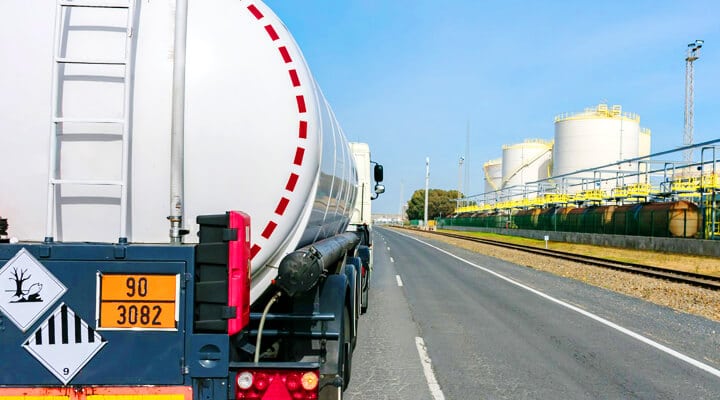 Transport of Dangerous Goods
The transport of dangerous cargo or ADR transport represents another level in terms of the safety and precautionary measures that must be taken.
In addition, specific licences and authorisations are required for each transport and a number of specific documents and forms must be completed per operation.
This is because chemicals and hazardous materials pose a very high risk factor to the environment and human safety. For these reasons, the importance of this type of transport should not be underestimated.
However, at Maritima Sureste we know how to transport and operate with dangerous goods, either by rail or by lorry across the roads to guarantee shipments covered by the ADR agreement.
Transport of Bulk Cargo
is the transport of a large volume of goods without prior palletising, packing or packaging.
This means of road transport requires a special trailer, whether it is a tub, a moving floor or a tank, in order to transport the goods and minimise their loss.
In this case, the correct tools must be used to handle the cargo, especially if it belongs to the branch of goods that are harmful to health.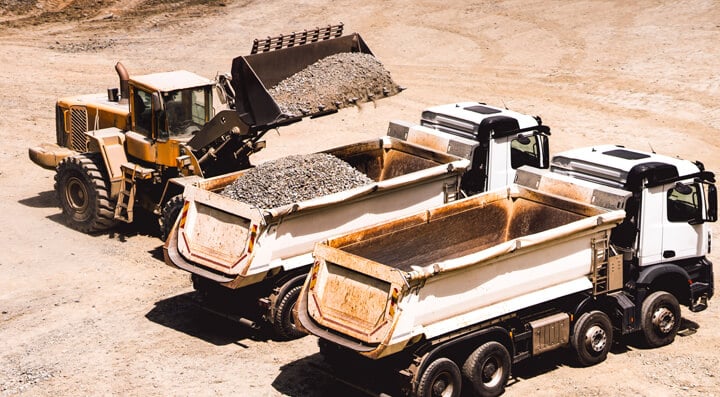 Transport of refrigerated goods
The transport of refrigerated or temperature-controlled cargo is essential for the transport of goods that require specific conditions for their preservation during transport, whether over short or long distances.
The vehicles used for this task are designed to control the temperature of goods such as, for example, foodstuffs of animal or vegetable origin, pharmaceuticals or personal care products, among others.
Products that require preservation of the cold chain, without temperatures being altered at any time. If this control were not in place, the goods could suffer a deterioration of their properties.
At Maritima Sureste we are proud to be able to offer this type of service for the transport of your goods.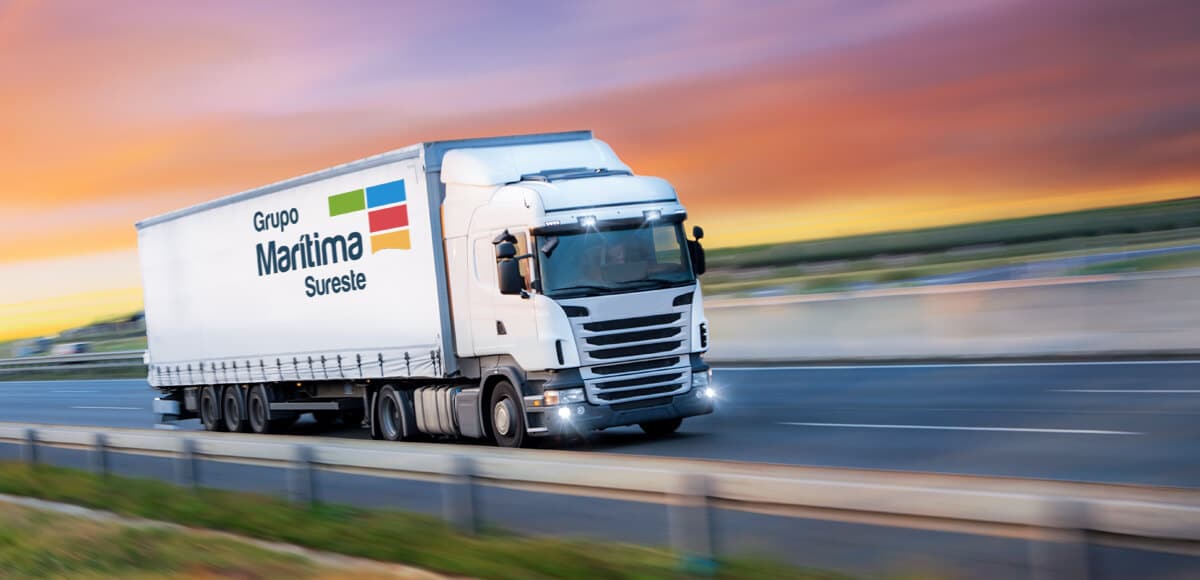 Advantages of Road Freight Transport
Road haulage has a number of advantages for the customer over other types of transport, among which we can highlight:
The most economical transport in the sector
Road transport is the cheapest option for the transfer of goods over short and medium distances compared to air or sea transport. This is because it does not require specific infrastructures to reach its destination (such as a port or airport). Of course, this is reflected in the final price.
Great Flexibility
This type of transport stands out for its capacity to move both heavy and light loads, and is also preferred for moving foodstuffs (perishable products) that need to be delivered quickly to any city, province or town.
Cargo protection
Although road transport covers the shipment of practically all types of products or goods, whether light or heavy vehicles, foodstuffs, hydrocarbons or hazardous materials, a series of safety regulations are always followed to the letter to support the protection of the cargo according to its type, including the responsibility of the driver in charge of its transport.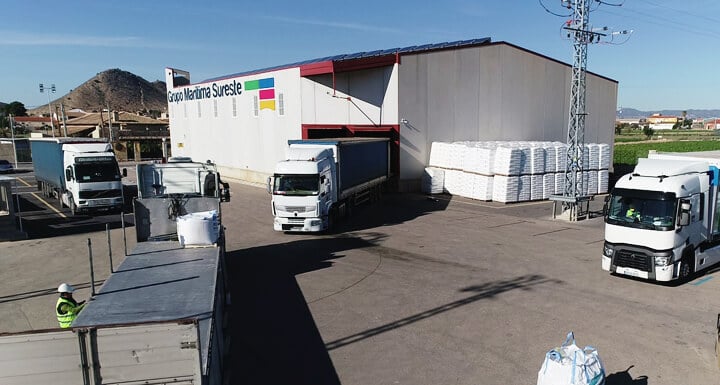 Tracking of goods
A feature shared by most logistics companies is the GPS geolocation of their vehicles.
At Maritima Sureste we apply this feature to our shipments to ensure the safety of road transport. In this way we are able to observe the inconveniences related to traffic factors and thus be able to forecast delays.
Door-to-door delivery
From the moment the goods leave one of our warehouses or from the point of origin, to the door of the consignee, without having to use more than one different vehicle.
At Marítima Sureste we work every day to offer you the punctuality and service you have always wanted in your shipments, helping you to choose the most appropriate means of transport for your goods and to meet the agreed dates.
Disadvantages of Road Transport
Although road transport has many advantages, it also has a few disadvantages that, although they are not important enough not to hire this service, it is important to know them:
Transport of smaller loads
This type of transport is the one that can carry the least volume of freight on the same journey, compared to sea, air or rail transport.
Harmful to the environment
The problem with lorries is that they are vehicles that emit many substances that pollute the environment, such as CO2 and generate noise pollution. The good news is that the manufacturers of this type of transport are working to use modern electric or hybrid powered engines and thus pollute less.
Delays
Ya sea por aglomeraciones en el tráfico producido en las vías principales o Whether due to traffic congestion on main roads or a restriction when entering a city, delays in deliveries can occur.
However, at Maritima Sureste we have the technical means to predict these incidents and thus avoid these annoying delays.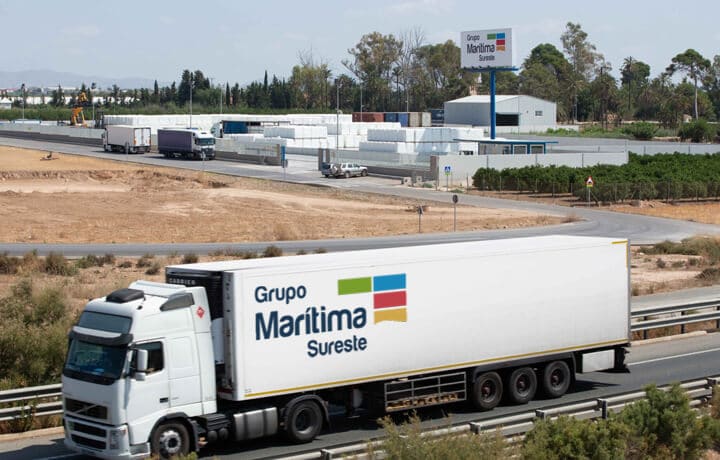 Requirements for the transport of goods by road
In order to be able to transport goods by road, a number of legal and commercial aspects must be taken into account.
Driver requirements
Para que el conductor o transportista circule por la carretera acatando lo In order for the driver or haulier to be able to drive on the road in accordance with the law, he must have one of the following licences for the carriage of goods:
MDL: consent to carry light goods.
MDP: consent to carry heavy goods.
These licences are issued by the qualified body of the autonomous community where your tax residence is registered.
Although these authorisations grant the movement of goods throughout the territory, certain autonomous communities provide these permits of an autonomous nature.

Obligations of the transport company
The transport company has the obligation to account for the loss, damage or delay of the goods, from loading at the place of origin to unloading at the point of destination.
The transport contract must set out the conditions and guarantees, which must not be altered under any circumstances.
CMR transport document
The consignment note indicates all the terms and conditions of the road transport contract, however, it is not obligatory if both parties do not explicitly require it.
If this document is requested, it is advisable to add all the information such as:
Date and place of issue.
Name and address of the carrier/consignor.
Name and address of the carrier.
Date and place of delivery.
Name and address of consignee.
Number of packages.
Type of packaging.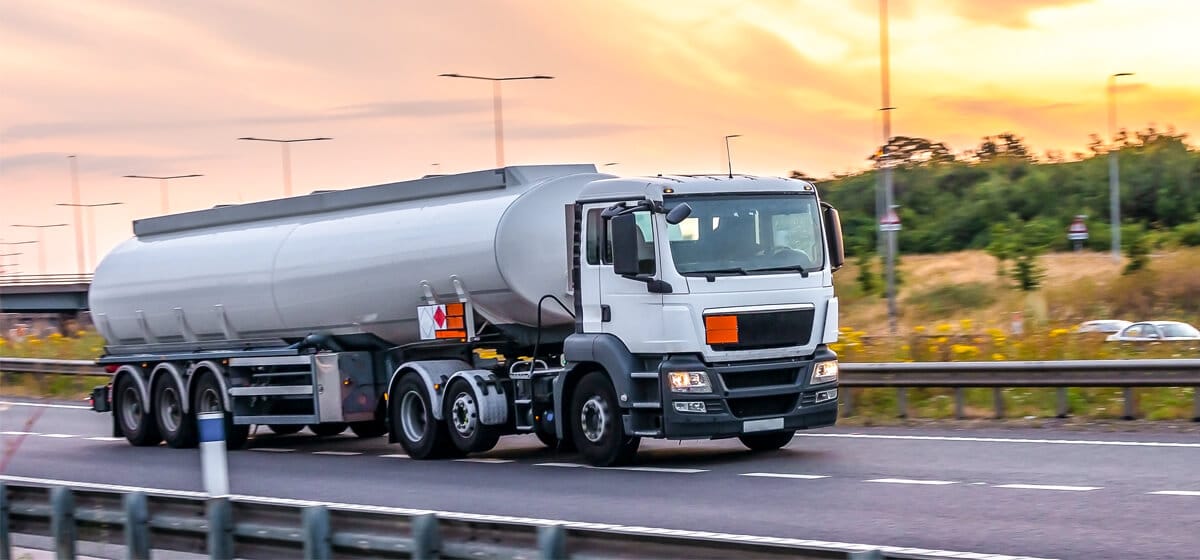 Transport of Dangerous Goods
In the event of having to transport dangerous goods, in the contract or consignment note itself, the person responsible for the load has to detail the condition of the risk together with the appropriate precautions.
The following list mentions some products considered as dangerous goods:
Flammable solid materials.
Explosive elements.
Flammable liquids.
Radioactive materials.
Self-reactive materials.
Toxic materials.