We offer you a wide range of land transport services, all of them focused on the optimal delivery of goods in the agreed time, among which are:
General transport of goods by road, in tautliner/curtainsider, refrigerated trucks, open platform or any type of trailer.
Transport of special cargo by road, for those goods that exceed the maximum authorised volume for articulated vehicles or weight.
Transport of ADR dangerous goods by road, complying at all times with safety measures.
International transport of goods by road, whether in Western Europe, Eastern Europe, Africa or Asia.
Rail transport of goods, both on national and international routes, in intermodal mode by land or sea.
Transport of goods in liquid, gaseous, chemical, ADR dangerous goods or powdered goods tanks.
Transport of waste, both hazardous and non-hazardous waste.
International express transport by trailer throughout Europe for urgent road shipments.
Transport of heavy machinery that may or may not require a special permit, in vehicles such as gondolas, low sides, platforms, etc.
Groupage of goods in the event of wanting to reduce transport costs or not having enough goods to fill a truck.
We also offer the client the option of insuring the goods with coverage guarantees under ICC (A) conditions.

Do you need to hire a freight transport service?
At Maritima Sureste you will find peace of mind in your shipments, with the certainty that your products will arrive on time and in optimal conditions, by contracting any of our wide variety of land transport services.
You will have the opportunity to focus your efforts on the development and sale of the product, leaving the most tedious part, but not less important, in the hands of our highly qualified staff, guaranteeing the delivery of all types of freight.
Furthermore, our team will be available quickly and efficiently to solve any doubts or needs regarding your shipments or any particularities that may arise.
But back to the main topic of this page:
What does land transport mean? What types are there? What is the best means of transport for my goods and what are the disadvantages?
All this is answered below.
Land transport definition
Land transport is the name given to all means of transport that travel overland, i.e. they move over solid ground and share the characteristic of having wheels, either to move over a surface of the land or on rails in the case of trains.
Alternatives to land transport are sea and air transport.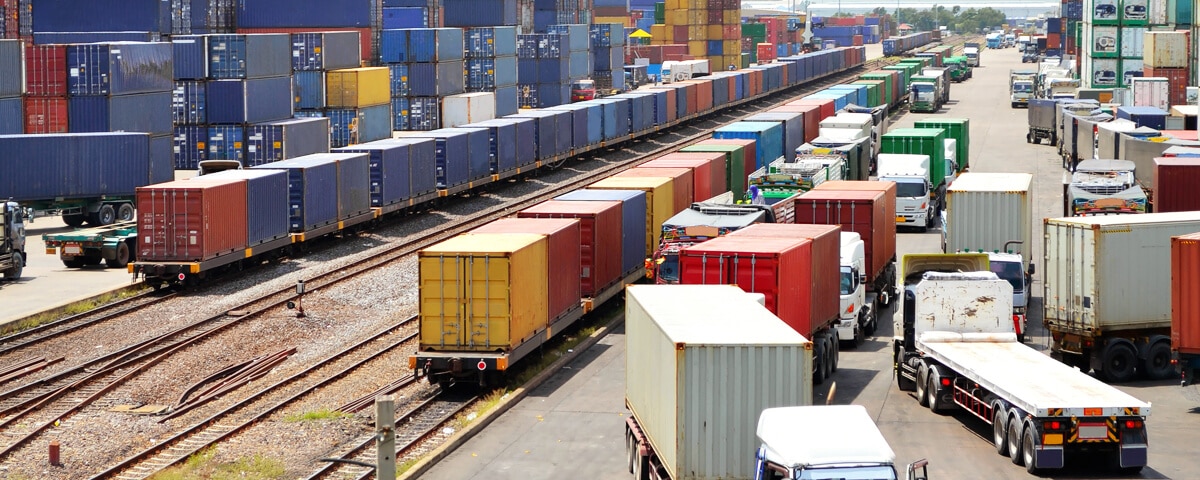 Types of land transport
The types of land transport of goods are classified according to the infrastructure used to move around the territory, with two options: road or rail.
Taking this into account, land transport of goods is categorised as follows:
Road transport
This type of transport uses pneumatic tyres and can travel freely over the land surface, although due to the optimisation of maintenance costs and the average speed achieved, this type of transport prioritises the use of paved road infrastructures: roads, motorways and highways.
Other road freight transport vehicles include vans, lorries and a large catalogue of trailers for different types of goods.
Rail transport
An electrically or motorised driven type of transport that only can move using specific infrastructures such as railways, built to connect two points in the territory.
They can only move over these rails, stopping at stations or fixed stops along the route. It may be the case that goods and people are transported at the same time.
In this type of overland rail freight transport, we find vehicles consisting of a high-powered locomotive and different types of wagons depending on the type of goods being transported, for example, grain or cement hoppers, Autorack for transporting vehicles, or platform wagons for transporting maritime containers.
International road freight transport service with high availability of vehicles and dates.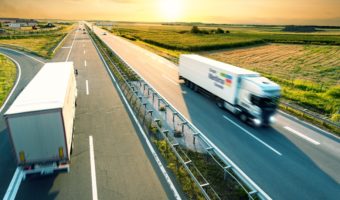 General road freight transport service of all types of goods within the continent.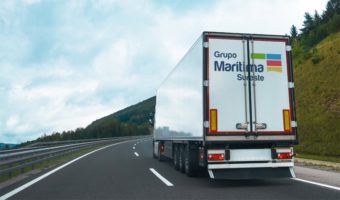 Send your products in the means of transport with the lowest accident rate and the lowest carbon footprint per UTC.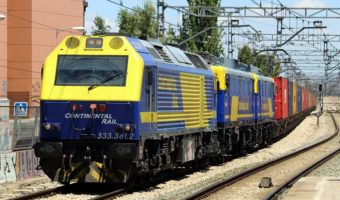 Advantages of land transport
Land transport has a series of advantages over its maritime and air competitors, considering the commercial factors we have:
Economic factor
The main cost of any transport activity falls on the means of transport. In this case, trucks are more economical vehicles for transporting goods than planes, trains, or ships.
This is partly due to their size, their agility of movement and the fact that they do not require additional infrastructure to handle the goods, which translates into greater savings for the end customer.
Economical special transport
Land transport allows the movement of special cargo of all kinds at a very low cost, such as machinery, large construction materials, frozen products, chemicals, hydrocarbons and even dangerous goods that require a lot of care.
Versatility for loading and unloading
As vehicles are built for road use, trucks are designed to allow direct access to the company's premises or the consignee's residence without any problems.
Thanks to their easy manoeuvrability, transporting the extensive road network and loading/unloading the products becomes a hassle-free task.
Fast transport without time constraints
Over short and medium distances, and at any time of day, goods can be moved with a high degree of urgency and immediacy, should the need arise. There is no dependence on a timetable for departure or take-off.
Furthermore, transport by road or rail is not as affected by inclement weather as air or sea transport.
Geolocation of goods
The companies will be able to locate through a GPS the route followed by their vehicles during transportation. On the other hand, the client will have access to the path followed by the transport that moves their goods to the meeting point.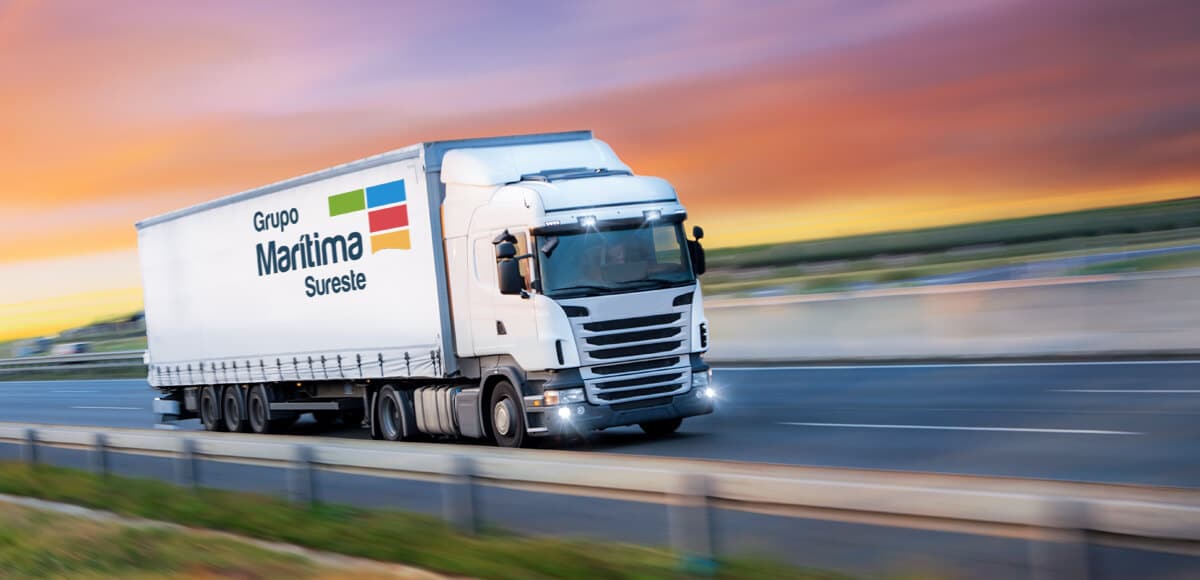 Disadvantages of inland transport
The terrestrial transport also is characterized to have of some disadvantages opposite to the air or the maritime one that, although they are not determining factors that lead to their discard, it is not superfluous to know them:
Very limited load capacity
These vehicles are limited to a certain weight and load dimensions, mainly those destined for road freight transport. In this respect, rail, sea or air transport are better positioned.
They are better for short distances
Another limitation of land transport is that, over long distances, it takes longer than air or rail transport, or is more expensive than maritime transport.
Waste and pollution
Although work is being done on less polluting transport, with electric or hybrid engines or other types of fuel, they are still more polluting, both acoustically and atmospherically, than other means of freight transport, not to mention the higher level of accidents.
Traffic volume and accidents
Traffic congestion and traffic jams are a situation that is present in practically all countries, and this also includes overland shipping routes, causing delays in deliveries.
As far as accidents are concerned, there is a higher probability that the vehicle transporting our goods will be involved in an accident than in other modes of transport.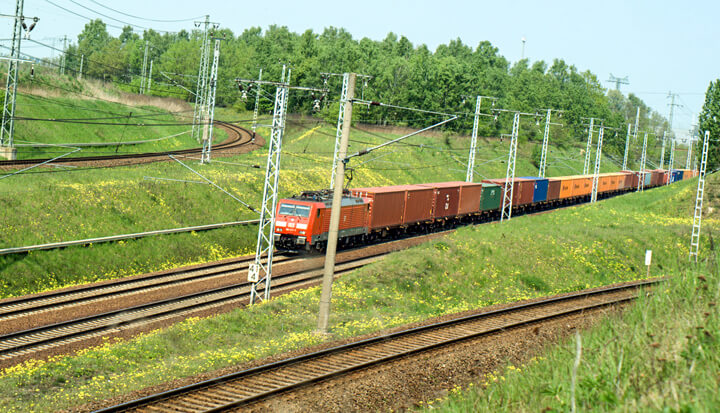 Other means of commercial transport
To make the shipment of goods to other countries a reality, it is essential to opt for other alternatives to a lorry or train, especially not if there is a road or rail connection between them.
For this reason, at Maritima Sureste we also offer the following services:
Air transport
Ideal for transporting goods from one country to another in record time, as there are few terrain limitations and a higher average speed. Thanks to the speed of the service, deliveries are efficiently completed in a short period of hours to reach the destination.
Sea transport
This mode of transport is not as fast as air transport, but it certainly beats it in terms of capacity and economy. A sea vessel can transport thousands of containers with all kinds of goods in a single trip.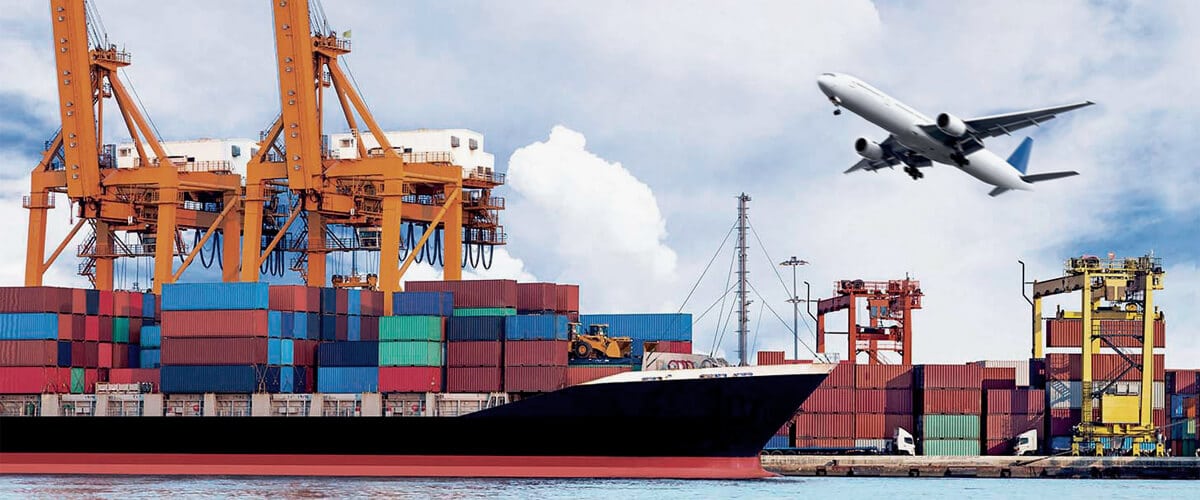 History of land transport
From the 20th century onwards, mankind took a revolutionary leap forward with land transport, at a time when the first corporations dedicated to the design and manufacture of personal and commercial vehicles were born.
In chronological order, the most important events for the development of land transport in Spain are the construction of infrastructure for both road and rail traffic.
Road construction
Since the end of the Roman Empire, the Iberian peninsula has been connected by a network of roads which have had an impact on the configuration of roads and communication routes in Spain.
For centuries after the fall of the empire, these roads continued to be used without restoration or maintenance work.
It was not until the 18th century that the Bourbons considered the need to restore the road network, focusing on the centralised structure of the country.
Several decades later, well into the 20th century, Spain already had the main network of paved arteries, thanks to a large investment made by the government, thus making the transport of passengers and goods nationwide a reality.
This made the country's commerce begin a new and innovative stage, approaching other more advanced and industrialised countries.
The appearance of the Railway
Spain did not lag with the implementation of the railway either, on the contrary, it advanced rapidly with this means of land transport, and in October 1848, the cities of Barcelona and Mataró already had the first railway line.
And by 1870, the whole country already had a network that, at the time, was the third-largest in Europe, behind only England and France.
Transport freight by road or train without worrying about logistics details and with the peace of mind of having a team of agents on hand to take care of the transport.
Write to us with your needs. We will provide you with a customised quote.